2.6 — Intellectual Property — Class Content
Contents
Thursday, March 11, 2021
Overview
Continuing on addressing what an efficient property system would look like, having already discussed remedies, we examine several other questions: what can and can't owners do with their property and how are new property rights established.
Readings
Required Reading
Ch. 5.II-IV in Cooter and Ulen, 2012, Law & Economics
Optional but Useful Reading
Ch. 5 in Friedman, 2000, Law's Order
Slides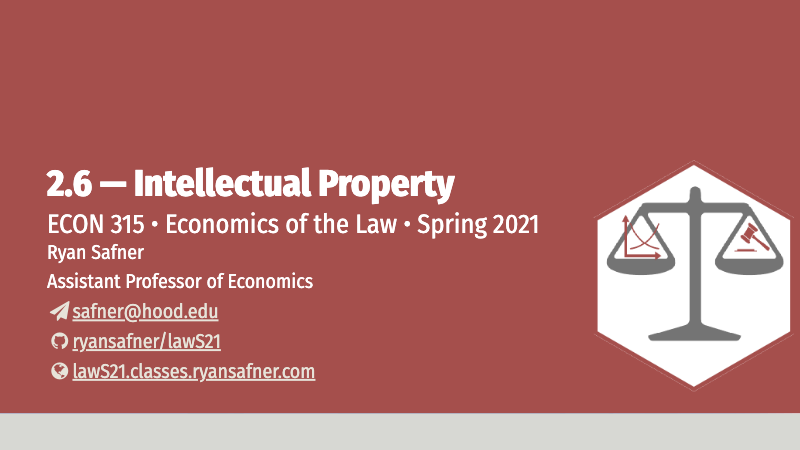 Assignments
Discussion Board
There will be a required discussion board due by Sunday March 21.