1.1 — Law and Economics — Class Content
Contents
Tuesday, February 2, 2021
Overview
Welcome to ECON 315 - Economics of the Law! Today's lesson will be an introduction to the course and the tools — what content we will cover, the assignments, what you will need, and what the field known as "law and economics" is about.
If you have not done so, please watch my welcome video, read the announcements in Blackboard, take my survey, and join our class slack channel.
The live class Zoom meeting link can be found on Blackboard (see LIVE ZOOM MEETINGS on the left navigation menu), starting at 2:00 PM.
If you are unable to join today's live session, or if you want to review, you can find the recording stored on Blackboard via Panopto (see Class Recordings on the left navigation menu).
Readings
Required Readings
This week is all introductory, but you may look at Chapter 1 in the textbook if you wish. Otherwise, please heed this timeless message:
A message to students from the Doggfather himself, @SnoopDogg pic.twitter.com/wsSANYv8u6

— Ryan Briggs (

@ryancbriggs

) August 12, 2020
Optional/Referenced Readings
Slides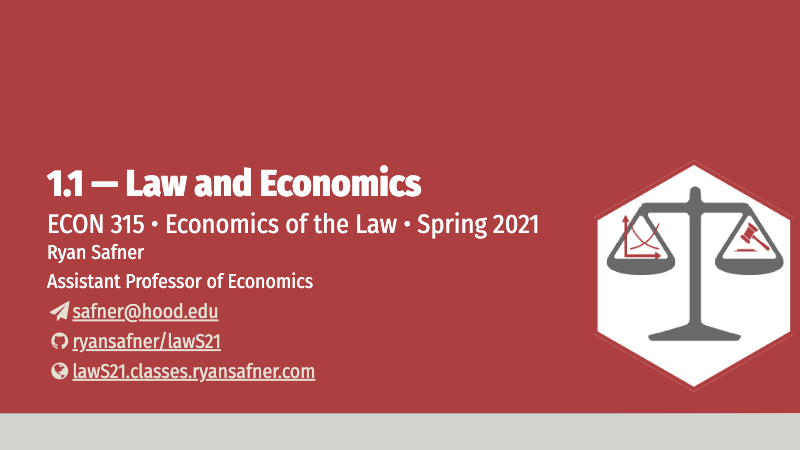 Assignments